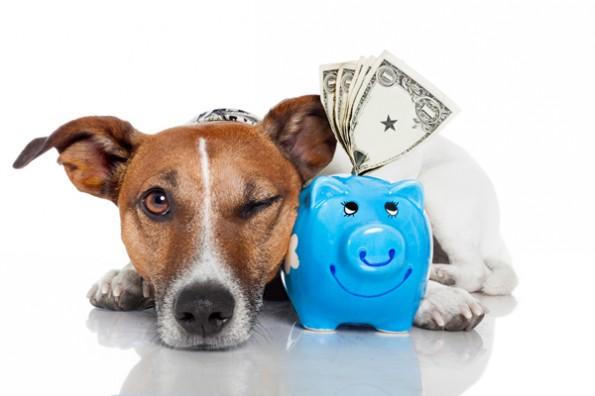 The question regarding varying costs from clinic to clinic often comes up.  I am happy to explain how we come up with costs at our clinic.  Every two years, the Canadian Veterinary Medical Association releases a recommended fee guide for Veterinarians based on the area which they are located.  These are suggestions of costs that allow business owners to run a business and be able to provide themselves, their associates and staff members with a reasonable living. We usually set our prices around or slightly below what is recommended by the association.  Unfortunately, the costs are only guidelines and are not mandated.  Clinics can choose to charge whatever they want for services.  This often causes a lot of confusion and misunderstanding for people who are doing price comparisons.
I am going to use spays and neuters as an example because this is often where cost variance comes in.   Our estimates include blood work, IV fluids, pain control, monitoring with equipment and staff (we always have a staff member dedicated to only monitoring vital signs of a pet who is under anesthesia) as well as follow up care.  Not all clinics will include these costs or offer these services when they are quoting over the phone.  They will simply quote for the surgery, but when you get your invoice, it can be higher than anticipated.  We feel it's important to do our best to give as close to accurate estimates as possible.  We also include these additional benefits in our services to provide the safest and most comfortable surgical experience for our patients.
Clinics who offer discounted services need to make up their costs in other ways. This can sometimes result in over-inflating other prices, high mark ups on retail items, cutting supply costs or under-paid and under-trained staff. The end result can be a lower quality of care.
It is also important to remember that all practices are not equal. Not all veterinarians have the same level of experience, knowledge base or management skills. This is also the same for support staff. I am happy to say that the majority of our staff has been here over 5 years; the average length of employment here is 8 years, the longest has been here 31 years! This gives that added benefit of us knowing our clients and their pets. Those relationships are very important to us. Your pets are our pets. Our veterinarians and support staff are always here to answer any questions or go over test results and treatment plans. We want to be sure you understand and are comfortable with what is going on with your pet.
We are also an AAHA accredited hospital. Unlike human hospitals, not all animal hospitals are required to be accredited.   Accredited hospitals are the only hospitals that choose to be evaluated on approximately 900 quality standards that go above and beyond basic state regulations, ranging from patient care and pain management to staff training and advanced diagnostic services. AAHA-accredited hospitals are recognized among the finest in the industry, and are consistently at the forefront of advanced veterinary medicine. AAHA standards are continuously reviewed and updated to keep accredited practices on the cutting edge of veterinary excellence.
I understand that this is a confusing and frustrating issue for clients when they are doing price comparisons.  It is also a frustrating issue within the veterinary community.  Hopefully one day there will be a mandate put on pricing to avoid this issue. It would be a positive change for clients, patients and veterinary staff.  It would remove the stigma that veterinarians are "in it for the money". I can assure you that nobody gets in to this industry for financial gain. It is a career based on passion and compassion for animal kind.
Please remember, it is important when researching veterinarians to ask about more than just price. Ask about things like surgical experience, anesthesia safety, pain control, pre and post-op care, facility standards, hospital mission and staff experience. All these things are, just as or more important than cost when it comes to taking care of our furry friends.