We are offering training services for puppies, adolescents and adult dogs. You want a well-behaved dog – Michael, our dog trainer, will help guide you through training and build a strong lasting relationship with your pet.
The goal of these classes is to encourage good behaviours, teach basic manners, increase socialization and establish a lasting bond between you and your dog. This is especially important early on, as your efforts now will determine his/her behaviour as your puppy grows older.
Classes are 4-8 weeks and focus on positive reinforcement training.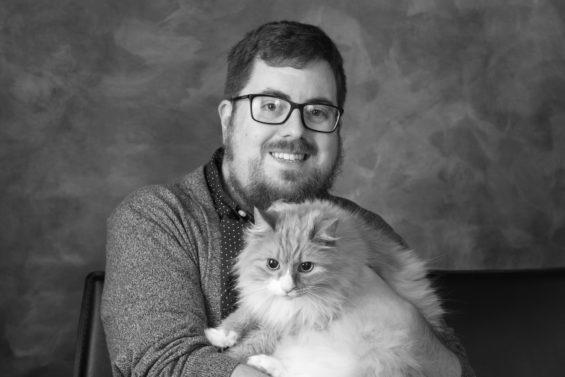 Meet your Trainer - Michael
Michael Austin has been working with dogs for several years in a number of ways. After spending more than a decade in academia researching and lecturing internationally on animal studies-related topics, including non-human communication, animal ethics, the human-animal bond, and the development and history of dog breeds, volunteering at the local shelter was a natural fit.
Looking to put theory into practice, Michael spent several years working professionally with dogs while managing an SPCA animal shelter in Newfoundland. After completing training with Dr. Ian Dunbar's SIRIUS Dog Training Academy and continuing education focused on reactivity and aggression, he began conducting behaviour evaluations, designing and carrying out behaviour modification plans, and transitioning abused and untrained dogs successfully into new, loving homes.
Michael's environmental enrichment and training procedures and protocols were presented at Humane Canada and are now used in shelters across North America. He has trained and rehabilitated reactive, anxious, unsocialized, abused, and generally untrained dogs of all sizes and ages, and is eager to help solve whatever problem arises with your canine companion. He would really like to meet your dog!"