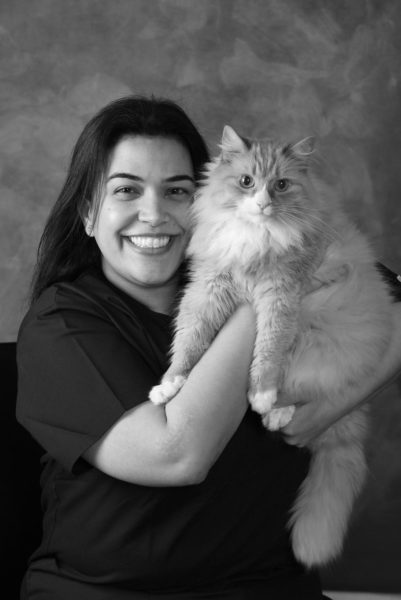 Veterinary Technician/Technical Assistant
I was born and raised in Germany, but both my parents are from India. In spring 2019 I moved to Canada to finally be able to live together with my husband.
I have had a passion for animals since I was a small girl. But when my beloved rabbit, had to be released from a terminal illness, I told my parents I want to become a veterinarian. So, my passion became my mission; I studied veterinary medicine and graduated from the Justus Liebig University of Giessen, Germany. For the last 9 years I was working as a veterinarian in a small animal clinic in Germany.
Becoming a veterinarian is a true challenge, but it is a diversified and fulfilling profession; so, I am willing to meet this challenge once again. Therefore, I am required to complete a couple of examinations, in order to obtain a certificate of qualification to become eligible to practice as a veterinarian in Canada.
Meanwhile, besides studying and preparing for the exams, I am working part-time as a veterinary assistant/technician here at the Richmond Animal Hospital and I am very grateful for being offered this opportunity.
In my free time I love traveling, enjoy reading, playing the piano, going to the movies, shows and musicals and going for relaxing walks with my husband.