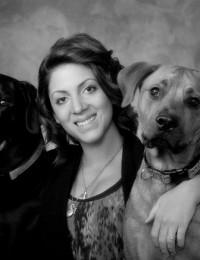 Client Care Representative/Veterinary Assistant
I was born and raised in Burnaby, newly married to my wonderful husband Costa and can't forget our 8 year old labX furry humanlike child Keena, who we love to bits.
After being in the Fashion Industry for many many years I realized it was not my real passion. My love for animals started at the youngest age I can remember and to ever pursue a career with animals was only a dream. After joining the Richmond Animal Hospital late 2009 I realized that someone can actually love their job. I feel that with my many years of experience with customer service and my passion and experience with this industry I am a great combo to contribute to our patients and customers here at the Richmond Animal Hospital. I work with a great team and hope to continue for a long long time .