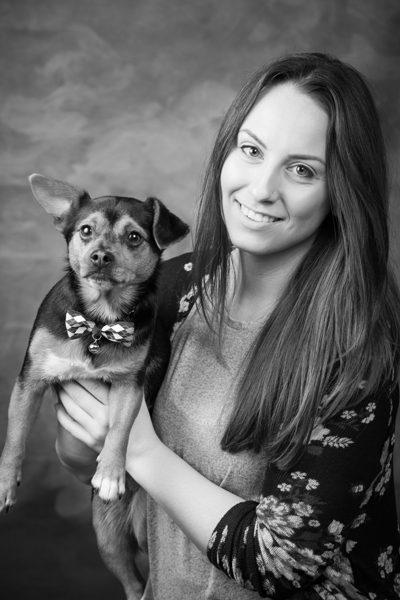 Client Care Representative
I was born and raised in Vancouver, BC and moved to Richmond in 2011. I have always had a love for animals and have wanted to work with them for as long as I can remember. I graduated from the Veterinary Office Assistant program at Granville College in June 2014 and then started my career at The Richmond Animal Hospital following my practicum.
Growing up, I owned mostly pocket pets, but currently I am the fur-mother of a spunky little Terrier mix named Jethro. You can usually find him in the backyard whining for attention or playing with his pals, or behind the reception desk sleeping in his 'man cave.'
I enjoy the fast paced and spontaneous work environment at RAH and always look forward to meeting our wonderful clients and getting to know their furry, scaly, and feathered children!