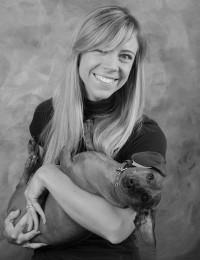 DVM
Born and raised in Vancouver, I completed my undergraduate degree at UBC with a Bachelor of Science in Nursing. I had grown up surrounded by animals, therefore it was no surprise that after working for 1 year as a registered nurse I applied to veterinary school. My husband and I moved to Saskatoon, Saskatchewan where I completed my degree at the Western College of Veterinary Medicine. While I debated working with horses in equine practice, my true calling was small animal medicine.
Working in a small animal practice allows me to work with a variety of animals and create meaningful relationships with clients and patients. I love the fact that general practice includes both surgery and medicine. My specific professional interests lie in wound care, wellness and preventative medicine, as well as rehabilitation.
I currently reside in Vancouver with my husband Josh, our cat Frankie and our dachshund Beans. On my days off I enjoy taking advantage of living back on the west coast. You'll often find me running along the seawall, horseback riding, hiking, going to yoga, or trying out new restaurants around the city.