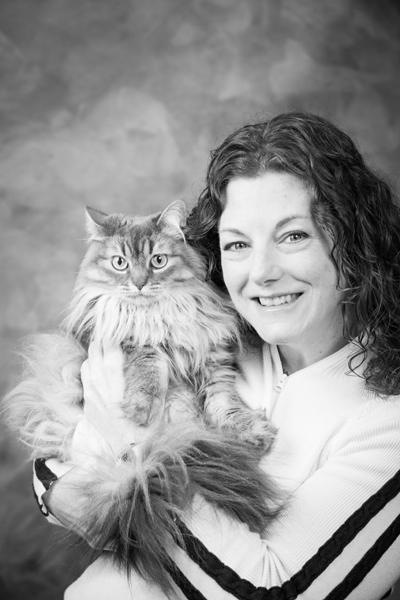 Office Manager, VOA
After being in restaurants and retail stores for most of my working life, I needed a change so I enrolled in the Granville Business College Veterinary Office Assistant program. A short while after completing it, I was hired at RAH. 2019 year will be 19 years I have worked here and in that time I have experienced many things. The best things about working here are our great clients, their great fur-friends and my co-workers.
I currently have a dog named Loki and a tripod cat named Rosey. Loki is the perfect dog for me because he can be energetic when on walks and at the dog park, but he is very laid back and lazy at home. Just like me! He never misses an opportunity to help clean food off the table as soon as my back is turned and has also helped get rid of some of my son's toys by eating them. My cat, Rosey, loves lots of pets and stretching out full length on the floor. She also has the cutest mew ever!
My interests include fitness, running, reading, movies, and my human child.
"There is no reward in this world for settling for something you don't want."-John Mellencamp