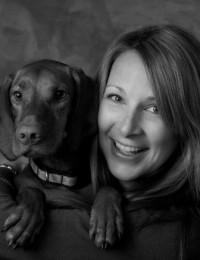 DVM
After completing my undergraduate studies in Genetics at UBC in 1997, I decided to pursue Veterinary Medicine. I received my Doctor of Veterinary Medicine from the Ontario Veterinary College in 2005.
I have always had a passion for all animals and their care. Growing up, I was surrounded by many animals. My family also bred English Cocker Spaniels, which led me to have an interest in canine obstetrics. Another passion of I have is internal medicine. I also enjoys the complexity of different cases and learning from my experiences.
I had an exciting year in 2003 working with Global Vets. Global Vets is a program at the Ontario Veterinary College, which offers veterinary students a unique opportunity to investigate animal health care in developing countries. Being a part of this program I traveled to East and South Africa and worked with many exotic species including cheetahs, buffalo, giraffes and chimpanzees. I also spent time in villages developing vaccine programs. I also worked at The Marine Mammal Rescue Center, which is part of the Vancouver Aquarium. While working with them I was involved in the rescue, rehabilitation and release of harbour seal pups back into the wild.
Aside from my work as a Veterinarian, I has many hobbies, which include photography, jewelery making, learning piano and spending time on our beautiful local mountains skiing and snowboarding.
I currently live in Vancouver with my husband, two young daughters, a dog and a cat.